Just because you've chosen one of the islands as your main destination, doesn't mean you can't visit one or more of the others. Flight time from one island to another is around 45 minutes.

The ferry service between Fuerteventura and Lanzarote takes around 20 minutes, between Tenerife and La Gomera, little over an hour and less than an hour between Tenerife and Gran Canaria. Of course, people have been known to swim between islands but this limits you on the amount of luggage you can take with you.
The easiest way would be to see a holiday rep once you've arrived and ask about booking a day trip. This way, they take care of getting you to the port/airport on time, provide transport and once at your destination, take you to the most interesting places and provide you with meals.
If you're not traveling with a tour operator, you can still call in to one of their complexes and ask to go on one of their tours.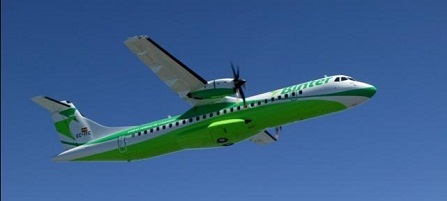 Binter Airlines (look for the link top right on their site to change the language)
The main airline that travels between the islands is Binter Canarias. They run regular flights during the day from one island to another. Advanced booking is advised as the flights can become full with queues of people and the waiting lists. CanaryFly also travel between the islands
If you have a confirmed seat then check in is usually 45 minutes before the flight is due to depart. There's no allocation of seats until you actually get on the plane itself so if you want a good one, be the first in the queue when the flight's and then just run!
The Ferry Companies that run between the islands are Spain's national ferry service, Transmediterranea, Fred Olsen and Armas. They each have regular ferry and jetfoil services, the latter being the faster but slightly more expensive option.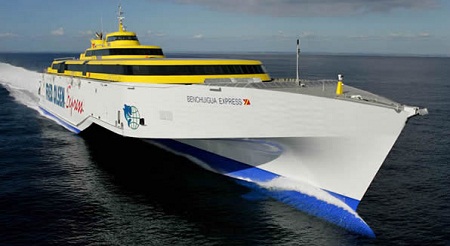 Longer journeys - Gran Canaria to the north of Fuerteventura or Tenerife to La El Hierro are examples - can be traveled overnight, 8 hours asleep in a cabin.
With all the ferry companies, CanaryFly & Binter Airways, you can switch their web sites into English, look at the latest timetables and check out the cost of each journey. If you're happy with what you find there you make your booking online for a "ticketless flight".
In my experience, rather than hiring a car on one island and taking it over on the ferry, it's cheaper to leave it at the port and hire another one at the port your going to. Also with many of the car hire companies you won't be insured if you take the car to a different island.
The cost of flights to any of the major islands are very similar so it's also feasable/economical to fly into one island, cross over to another then fly back home from there.