Maspalomas Weather
Know Your Rights
whilst on Holiday
I'm not going to go into to much detail but a few people have been writing after their holiday to say, thankfully, that their holiday here was one of the best and "could have been perfect, if only ......" That is to say, something small, sometimes not so small, was wrong and spoilt an otherwise ideal holiday. So, a little help here to get things put right if they go wrong. By the way, if any holiday reps are reading this thinking I'm just going to make your job harder, sorry but that's the job. I myself am a holiday rep and it's part of my job and in the end it makes things a lot easier for everyone.

Did you know - If you book a package holiday here with a tour operator, they are responsible for what happens to you, not the hotelier, not the manager of the apartment complex or anyone else, it is the tour operator who looks after you and ensures you get the holiday you paid for. If there's a problem, an accident, a disaster or simply a dripping tap, the tour operator provides you with the services of a representative to make sure matters are resolved to your satisfaction as soon as they are discovered.

So, if you find a faulty tap, electrical appliance, a window that won't close properly or anything else that looks dangerouse or likely to spoil your enjoyment of your holiday, tell your rep! It may just be a simple maintenance problem, easily fixed, in which case you could tell reception first and they may fix it in minutes. However, when you next see your rep, if the problem's still there, tell him/her. They are then responsible for chasing up the matter, not you. You should just be able to relax and get on with enjoying your holiday.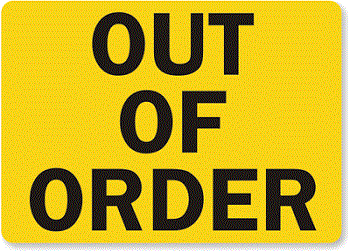 Did you know - What it says in the brochure is what you should get, that's the law (in the UK at least). Strict guidelines have to be followed and tour operators take great care to make sure their brochure description is not misleading and ensure it is 100% accurate. If there is something in the brochure that's not available, you should be told in advance and offered the chance to cancel your holiday with a full refund, maybe offered an alteative. Take the description with you and if you don't agree with the description, tell your rep. Do not wait until you get home and have a look then and write a letter after your holiday, it's too late. You MUST bring to the attention of your rep anything you disagree with. They are then allowed the chance to put things right. If they can't put things right for you, one of two things should happen.

1) They offer you an alternative or money, as compensation. If you agree with this you will be asked to sign a waiver to say the problem's fixed and you're happy.
2) The problem is not fixed to your satisfaction - you fill in a holiday report form (get one from your rep) saying what happened and why you are not happy. The rep will sign it with you and keep all but one copy, the one you get to keep. In this case, it may take time for the tour operator to solve the problem, that it can't be resolved whilst you are on holiday.
3)You should then write to your tour operator when you get home & enclose a copy of the report form. They will then decide if they can offer you either compensation or an explaination why they can not be held responsible. If you're still not happy with their response then you can seek legal advice but make sure you have that holiday report form.

Basically, if you're not happy for whatever reason, tell your rep.
Do - Give your rep a chance to put things right for you


Do - Tell your rep is something where you're staying looks unsafe
Don't - Wait until you're at the airport on your way home to complain to your rep
Don't - Keep asking reception/maintenance to sort a problem out.
Ask them once only and tell your rep