TRAVEL GUIDE
Puerto del Carmen Weather
Car Hire
Car hire charges, along with accommodation charges and many other holiday costs can vary, depending on the time of year you're staying here. Whilst each company has their fixed prices, quieter months will see various discounts being offered, so ask first for any special prices that may be available, such as "three days for the price of two"...........

My own personal recommendation for car hire to collect from and return to the airport and / or resorts is carrentals via the banner above. They search all the main online companies in one go and find who has the best deal / offer on at the moment. Another company that offers a pretty good deal called Holiday Autos

Both Hertz and Avis have an online reservation system where you can check their current rates, availability and book a car online. Around the resorts there are about twenty different car hire companies to choose from.

Of course you'll need your driving licence if you want to hire a car, along with your passport. Most companies require the driver to be 21 years old or more with a clean license and at least one years driving experience. If the police stop you and you haven't got your passport you'll receive an on-the-spot fine of €400! So don't forget to keep that with you wherever you go in the car. All driving licences are valid here, European or not.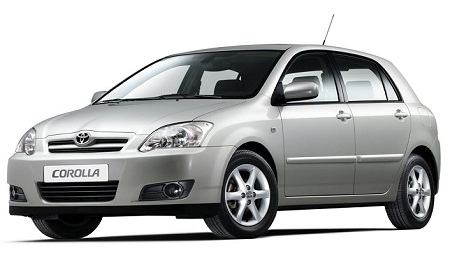 There's often a "hidden extra" charge called SCWD or "Super Collision Waiver Damage" so make sure the insurance you have covers absolutely everything. If the SCWD is optional and you don't take it you're liable for the first €400 or €500 of any damage or scratches incurred and the main insurance kicks in after that's paid.

Driving is on the right hand side of the road, with speed limits and warning signs very well marked wherever you go. Buses and taxis always expect you to give way to them and it's a good idea to do this if you like driving safely! Parking anywhere around the resorts is easy to find and often free. If you want to park in the very center of a resort you'll probably find blue lines/markings which means "pay and display" so look for the ticket machine.

If you're planning a trip to the capital, Arrecife, you'll have to look hard to find a free space, the multi-storey car parks are your best bet and be warned, there is one car to every two people in the city so it gets busy.

If you're driving at a week-end, avoid travelling southbound by morning and northbound by late afternoon, especially around the south-east of the island as this is the busiest time on the roads. As well as tourists, all the locals are heading to the beach by morning and leaving as the sun goes down. Saying that, unless there are roadworks or an accident you'll very rarely see any traffic jams here.

The dual carriageway that goes from the capital, past the airport and to Tias gets you from a to b very quickly but for the rest of the island it's single-lane traffic. Down to Playa Blancva the road is very straight and easy to drive on but away from the resorts and larger towns the roads can be narrow .

Car hire can often work out to be a much better alternative to seing the island than the holiday "excursions" you are offered by your holidays rep. As well as working out less expensive, you're free to stop off where you want, when you want and for as long as you want.



Search for our discounted
rates on booking.com
via this link




Top floor apartment
for holiday lets
center Playa del Ingles
Sleeps 4 adults


Best web-site on the
Internet for photos of
Apartments & Hotels
around Puerto Rico
& Gran Canaria